Unwind Mind Body Soul
Allesanda Tolomei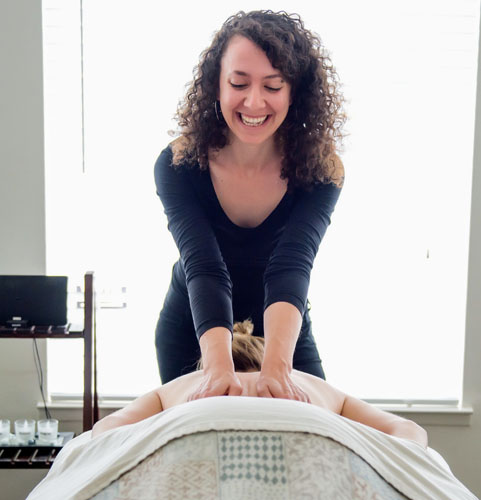 Unwind Mind Body Soul is passionate about massage and helping people. So many walk around with physical pain and a deep level of exhaustion. Massage allows the time to restore ourselves in this busy world. Allesanda has a strong background in Anatomy, Physiology, and holistic medicine. She specializes in neck and shoulder girdle therapies. Let Unwind Mind Body Soul be where you go to take care of yourself so you can be your best self.
With a background in anatomy & physiology, nutrition, and herbal medicine Allesanda has a unique and deep understanding of the human body. As a California Certified Massage Therapist she has a firm belief that life is best spent with less stress, proper self care, and an intentional focus on balance. Combining her positive outlook on life with her in-depth knowledge Allesanda works to improve the lives of the people in the community around her.